Zoom Videography & Court Depositions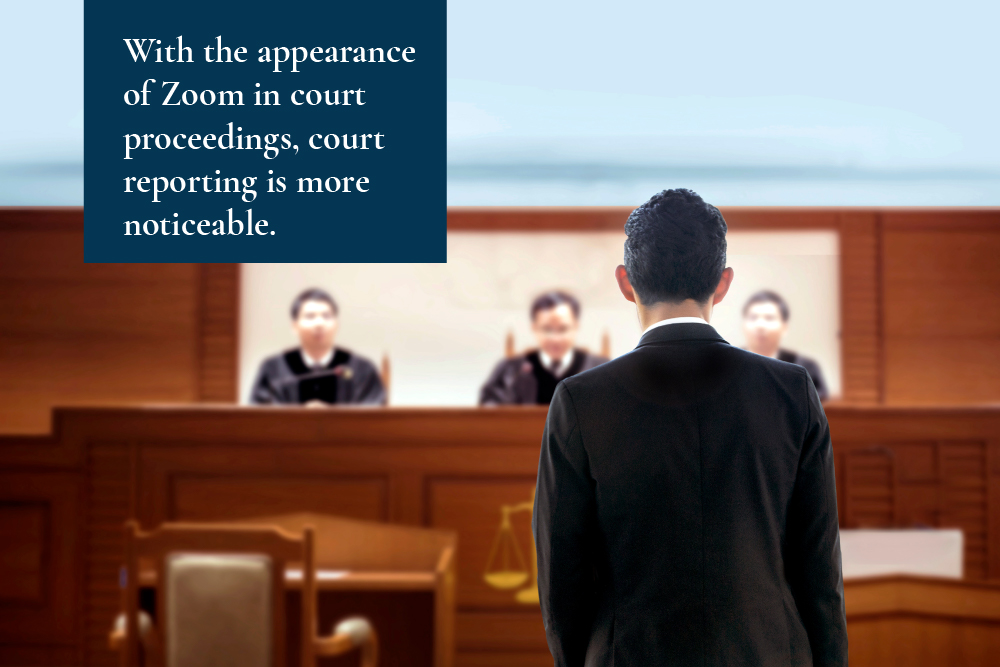 Court reporters are vital to the legal world. They have an essential job in the courtroom — sometimes the essential job. Without them, there is no record of what happened in the trial. The accuracy of their work persists as one of the pillars of our legal system. The necessity of video court hearings may have been a crisis answer to a desperate situation. But their success may propel such virtual justice into common practice — at least in certain circumstances.
The Importance of the Court Reporter
With the appearance of Zoom in court proceedings, court reporting is more noticeable. Whether it's Zoom court depositions or Zoom video depositions, accurate court reporting is essential. Court reporters produce the official transcripts of sworn testimony for attorneys, judges, and litigants. Transcripts are the official record of events at a hearing, deposition, or trial. When you need a court reporter, DepoSpan has you covered.
Court reporters have specialized skills only a unique type of person possesses. The services they provide are used outside of the courtroom, as well. Law firms, government agencies, and other entities hold depositions, arbitrations, meetings, and further proceedings in their offices or conference rooms. These regularly need transcripts of the proceedings. DepoSpan leads the way in court reporting with a network of local, independently-owned court reporting firms ready to provide that service.
The Exceptional Skill Set of DepoSpan Reporters
The best court reporters have qualities and skills that make them high-grade at what they do. DepoSpan providers exhibit:
Punctuality
Neutrality
Organizational skills
Speed and accuracy
Quality transcripts
And more
Providers for DepoSpan complete a rigorous and meticulous selection process. The focus is always on qualities that ensure they meet and exceed client expectations.
Services Clients Receive
Schedule it and forget it. Regardless of the service for which you use DepoSpan, you can invariably be confident they will follow their standards of excellence to the letter. A list of their services includes:
 Case Management
 Conference Rooms
 Court Reporting
 Legal Videography
 Litigation Support
 Videoconferencing
When you use a DepoSpan provider, details matter most.
1.  Case Management
When you hire a DepoSpan reporter, you receive all-inclusive transcript management. What that means for you include:
Management of everything that goes into conducting a successful deposition, such as your deposition calendar, transcripts, invoices, exhibits, video proceedings, videoconferencing, other deposition-related documents, legal videographers, interpreters, process servers, and more
Professional, exact and dependable IT and administrative support
Professional support for cases of all sizes, nationally and internationally, by our court reporting experts
And more
2.  Conference Rooms
Conference rooms with full accommodations are available in all major cities by DepoSpan providers and can include:
World-class video conferencing equipment
State-of-the-art audio-video equipment
High-speed internet, phone and fax service
And more
3.  Court Reporting
DepoSpan is a nationwide group of LOCAL agencies, all meeting the exact stringent requirements of excellence. It's personalized service, a better quality of work, and affordable prices.
4.  Legal Videography
Unlike transcripts, video and Zoom videography for court reporting capture the essence of witness testimony visually by providing:
Certified videographers
Video/transcript synchronization
Video and audio transcription
And more
5.  Litigation Support
Litigation is like war. It requires the kind of preparation as if nothing else matters. That's why all DepoSpan providers can customize a full litigation support plan to meet your strategic needs, such as:
Service of Process
Interpreter/translation arrangements
Video Settlement Brochures and "Day in the Life" Documentaries
Managed exhibits
And much more
DepoSpan is the nationwide leader in court reporting. Locate a provider in your state in seconds by clicking on the link below to search by state, zip code or firm name.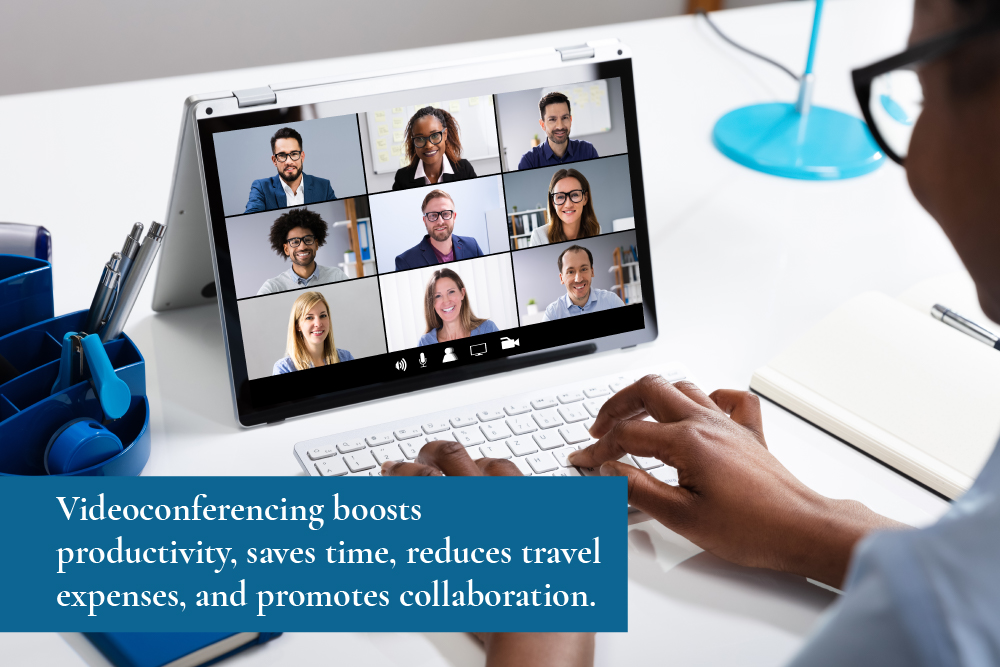 6.  Videoconferencing
Videoconferencing boosts productivity, saves time, reduces travel expenses, and promotes collaboration. Choose a DepoSpan provider for your videoconferencing needs. Perform depositions, meetings, witness interviews — any case-related activity — anytime, 24/7.
DepoSpan provides use of all available remote services, including:
Zoom
WebEx
Teams
AgileLaw
LiveDeposition
What Working with DepoSpan Providers Means for Zoom Depositions
Many court reporting services outsource to local agencies with their own set of criteria for accomplishing their work. DepoSpan is different. Providers in the DepoSpan family must meet stringent standards of integrity, accuracy and dedication. The only way a provider becomes part of the DepoSpan nationwide network of court reporting agencies is by undergoing a strict application process and signing a non-disclosure agreement. The result is that you work with a court reporting service that answers to you according to DepoSpan standards.
DepoSpan's Proactive Approach
A recent National Law Review article, "The Pros and Cons of Zoom Court Hearings," addresses concerns with Zoom video depositions. DepoSpan providers approach these concerns with a proactive approach.
For example, DepoSpan providers control possible severe negative consequences of a video court deposition by attending to client needs and requests. In particular:
Who sees the recording? DepoSpan providers are aware of and document everyone in the room and on the Zoom broadcast. Participants and allowed spectators will always pass attorney approval.
How is the integrity of the testimony preserved? Transcripts are in the exclusive control of the DepoSpan provider until delivered to the requesting attorney.
How is the disclosure of confidential information handled? First and foremost, the client is in control. DepoSpan providers always follow court directions, the attorneys and the law when disclosing personal information.
Discerning witness demeanor. DepoSpan videographers are experts in their field. They set up their video equipment following the attorney's directions and maintain consistent coverage as required.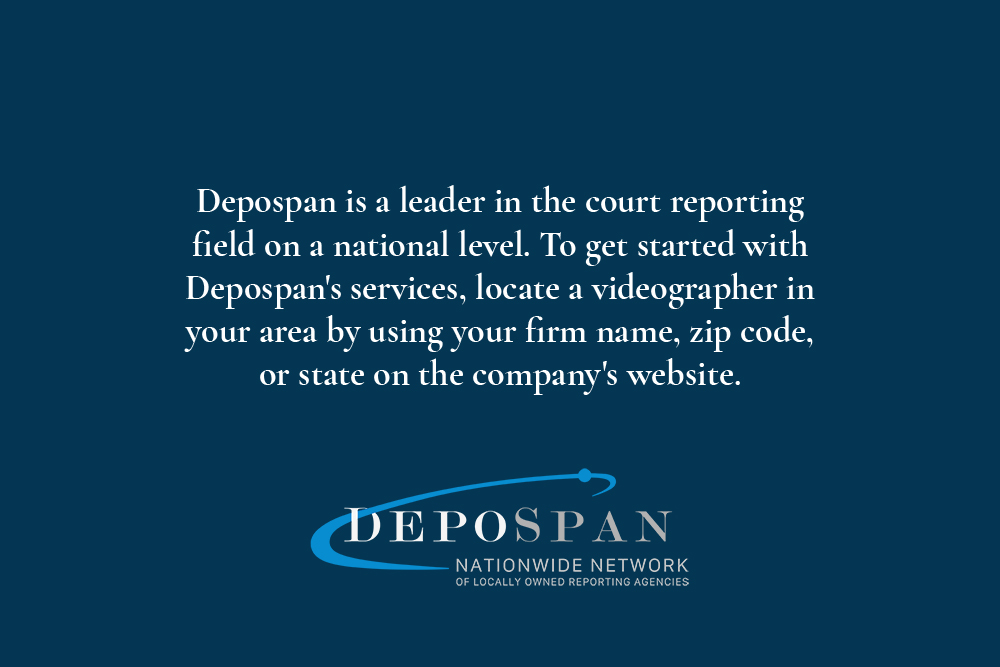 Call or Click Today
See more about DepoSpan standards of excellence online at https://depospan.com/ or call us toll-free (844) 400-DEPO.