Technology Advances for Online Litigation That Every Lawyer Should Look At
Accuracy in recording what is said is beneficial in many circumstances and a requirement in others. Testimony in trials, depositions, and board meetings, are examples of where an accurate record of what was said is not only favorable but, many times, it is legally required. Regardless, precise reporting dispels many conflicts, and advances in technology for online litigation have made reporting more straightforward and more accurate. Thus, when you need court reporter services, deposition services, court depositions, or remote court reporting, you want the best, most affordable services available. That's why people turn to DepoSpan for their state-of-the-art technology and highly advanced stenographers, videographers, and litigation support professionals, locally and across the globe.
Why Court Reporting Is so Important
It should go without saying that legal reporting is vital to the justice system. Without legal reporting in the justice system, it would be not easy, to say the least, to conduct and review cases. For instance, proper documentation of what happens in a courtroom — a trial or hearing — becomes an official record. In addition to providing the official narrative, legal reporting is vital because:
It offers easy access to accurate recording and documentation in an appeal.
Its legitimacy positively affects a trial.
It helps lawyers prepare for trials or hearings.
Speech to text allows for real-time review of testimony and court pronouncements.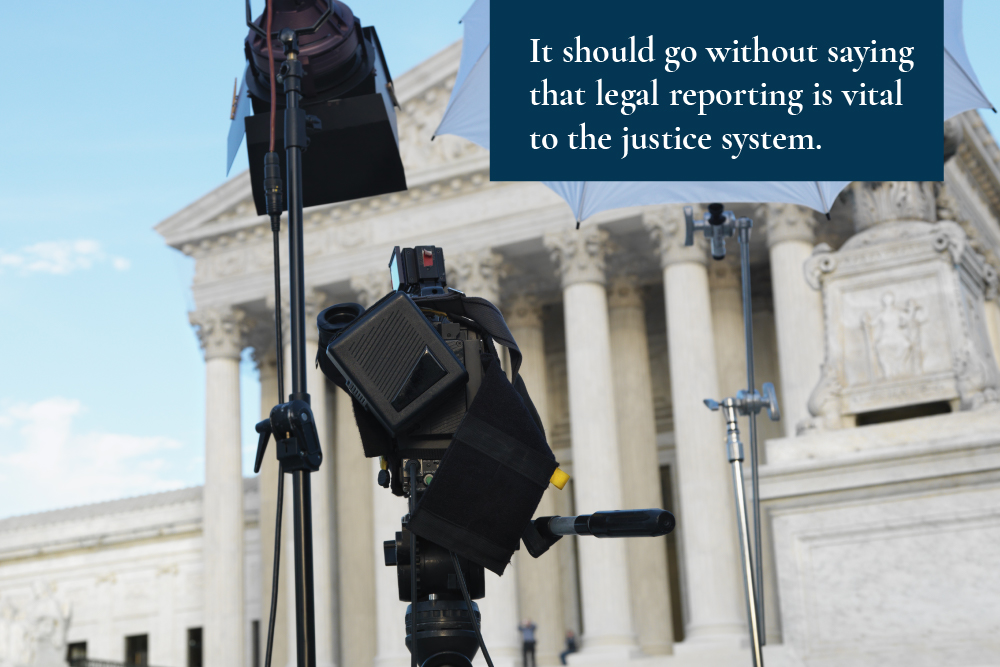 At the heart of valuable legal reporting services sits the court reporter. These highly skilled specialists must be proficient in several areas, including:
Punctuality and consistency
Discretion
Neutrality
Grammar, punctuation, and proofreading
Business etiquette
Time management
And more
These qualities are available through a network of qualified, reliable reporting firms across the country, allowing you to schedule a court reporter, videographer, interpreter, and conference room whenever and wherever you need to be.
Court Reporter Services
Court reporters are highly trained professionals. Technological advances in online litigation make it possible for people to access, read, search, and archive information taken from the spoken word more easily. Court reporters prepare verbatim transcripts of proceedings. Ways in which court reporters' services are used include:
Depositions
Arbitrations or mediations
Legal statements
Interviews
And, of course, trials and hearings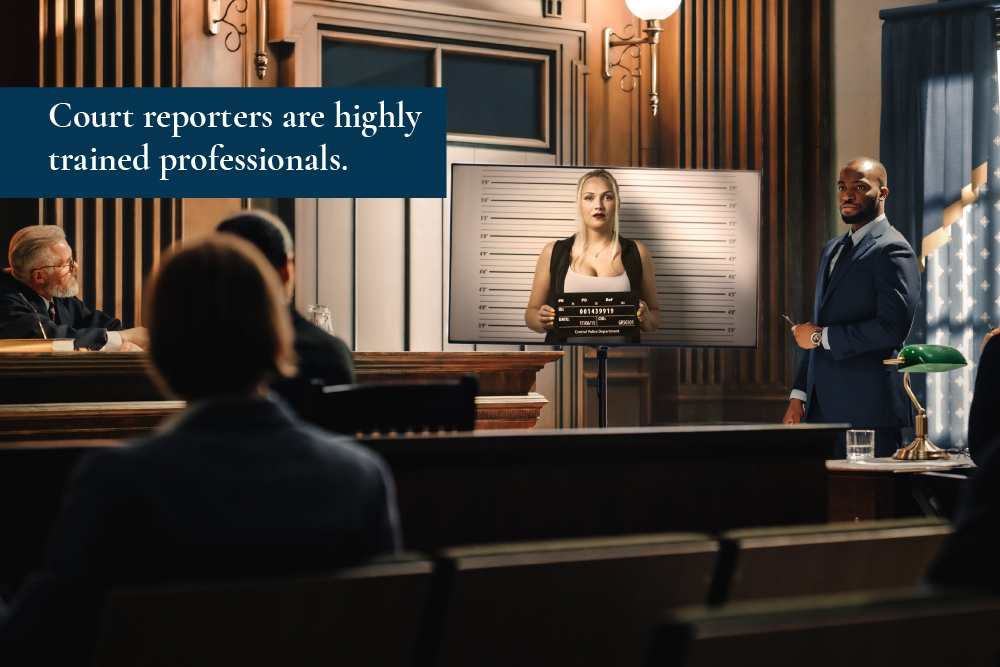 Law firms that use a particular court reporter service expect professionalism, consistency, and technological competence wherever they travel to conduct legal proceedings. DepoSpan's network of providers meets the highest integrity, accuracy, and dedication standards.
Deposition Services
Much goes into court depositions beyond the process of taking sworn testimony. That's why DepoScan's network of providers offers all-inclusive professional case management that includes:
Management of all your deposition-related documents, including all aspects of conducting video proceedings, including legal videographers, interpreters, and process servers
Professional and expert IT and back-office support to guarantee complete and timely success
Quality support by leading court reporter experts for cases of all sizes
And more
Attorneys should be aware of the technological advances used in legal-related activities. Better yet, though, is knowing they can depend on a legal reporting and deposition service provider that knows and understands what technology is needed. This reliance saves the attorney time, money, and worry. You can rest assured that scheduling a deposition meeting with clients or colleagues in another city is done correctly, promptly, and to your specifications. DepoSpan ensures that conference room facilities include:
Exceptional videoconferencing equipment
High-speed internet
The highest quality audio-video equipment
And more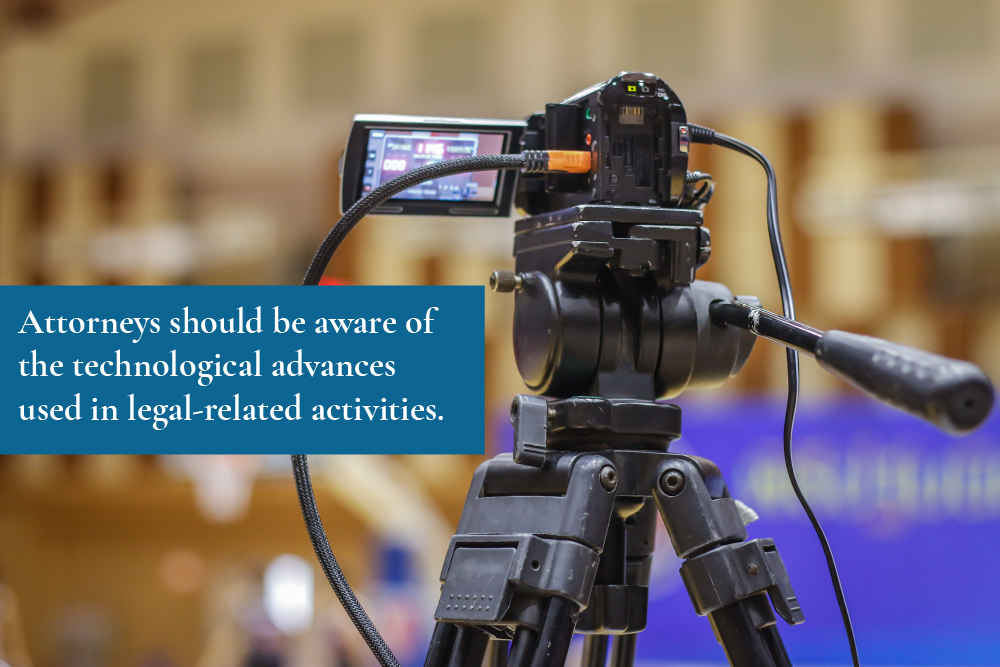 Technology has influenced the practice of law to a great extent. Over the past couple of years, health concerns led courts across the country to conduct at least some proceedings remotely.
Remote Court Reporting
The ability of DepoScan providers allows for a seamless experience for your remote and virtual proceedings. Don't waste valuable time and resources having an assistant research best practices for conducting a remote deposition. You can expect and receive the highest quality in videoconferencing services to  ensure confidentiality and privacy. Be entirely positive that all considerations made to configure the tools and technology are of the utmost in making your proceedings secure, including:
Only authorized participants gain access
Shared content management is secure
The authorized staff alone have access to the configuration and management of tools
And more
All notices and stipulations are discussed and agreed upon before processing by the network provider, leaving you with only one concern — conducting business.
Litigation Support
There are various types of services lawyers, and law firms use to support a lawsuit or other matter in dispute pending before a court. Attorneys sometimes turn to litigation support firms to help with the process of pushing a case forward. DepoScan assists lawyers in making sure the whole litigation operation runs as effortlessly, efficiently, and properly as possible. Every provider in the DepoScan network stands ready to provide the litigation support you need, including:
Service of Process
Interpreter/translation arrangements
Equipment Rental / Trial Support / SuperDepositions™ / Paperless Depositions
Video Settlement Brochures / "Day in the Life" Documentaries / Animations / Timelines
And much more
Call the number below to discuss the entire range of support services offered by DepoScan.
Don't be fooled by competitors' claims that they have court reporters all over the globe. DepoSpan has the only nationwide group of LOCAL agencies with real caring people who provide professional, personalized service and better quality of work.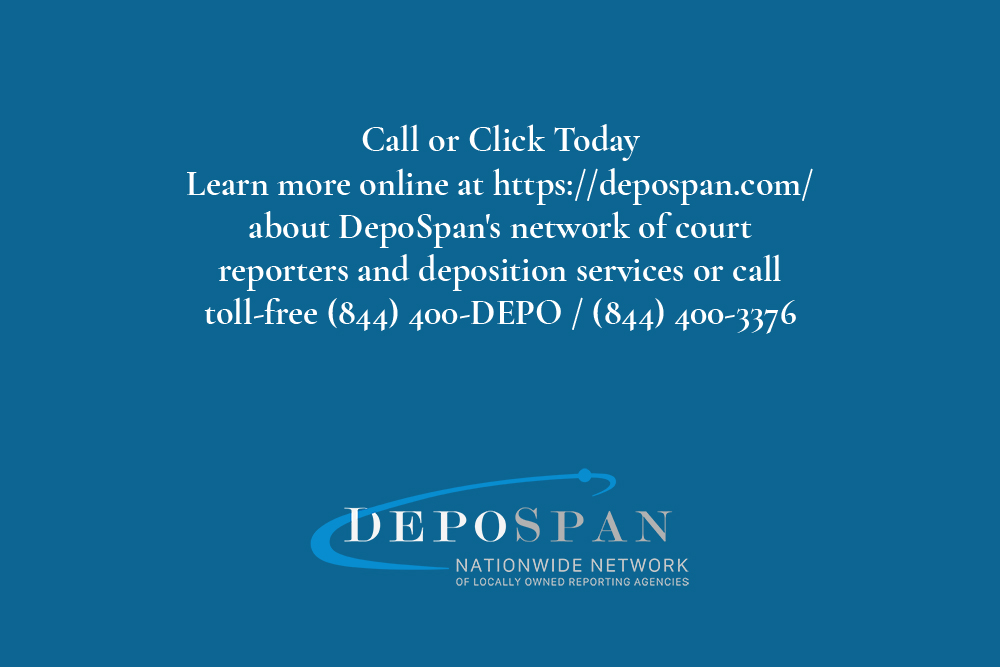 Call or Click Today
Learn more online at https://depospan.com/ about DepoSpan's network of court reporters and deposition services or call toll-free (844) 400-DEPO / (844) 400-3376.