Realtime Reporting with DepoSpan Providers
Four types of evidence can be presented in court: real evidence, demonstrative evidence, documentary evidence, and testimonial evidence. Of these four types of evidence, only the last, testimonial evidence, cannot be seen, touched, felt, and studied — unless real-time reporting is employed.
Court reporter services using real-time reporting provide their clients with the valuable tool of seeing spoken testimony as text when it is said. DepoSpan's network of court reporting agencies provides real-time services, whether in the exact location or remotely.
The Ins and Outs of Real-Time Reporting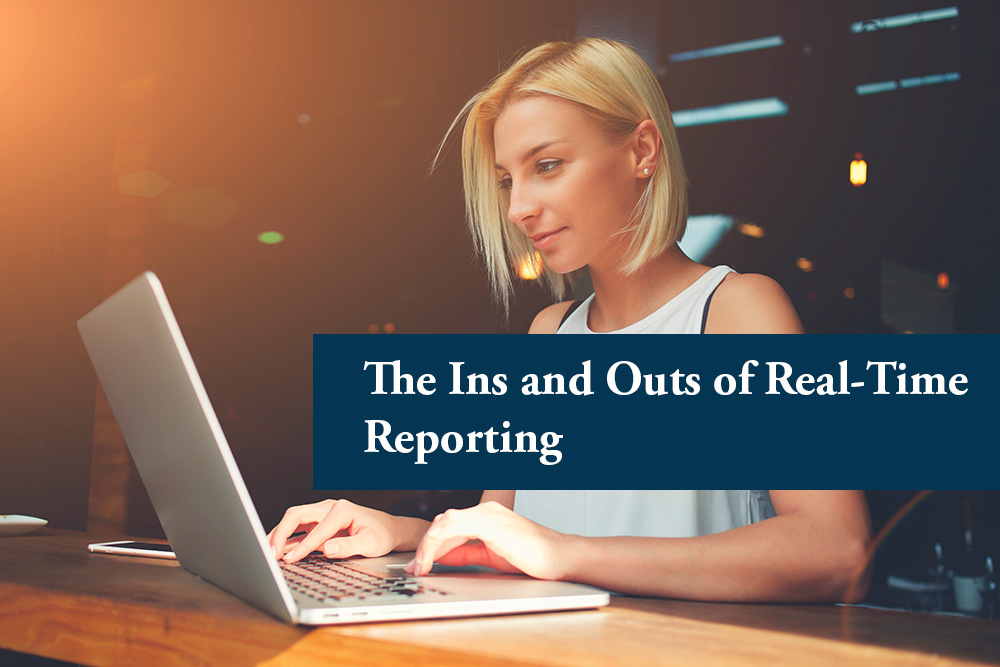 In the "old days", if an attorney or anyone else wanted to review testimony, they requested the court reporter to read it. This required locating the exact testimony in the reporter's stenographic notes, translating the symbols, and reading it aloud.
Real-time transcription allows skilled court reporters to deliver a transcript within seconds of spoken words. The reporter types the shorthand on steno machines using the usual key combinations. Specialized computer software translates the keycodes into readable text for anyone using an iPad or laptop with the required software installed.
Typically, when law firms interview for court reporter services, they ask questions like:
Are your court reporters certified?
Do you ensure accuracy and confidentiality?
Are your court reporters experienced with cases such as medical malpractice, patent, or intellectual property?
Is it convenient to schedule a court reporter?
What areas do your court reporters service?
Etc.
All of your questions and concerns about real-time court reporting services turn to answers with DepoSpan, the nationwide network of locally owned and highly skilled court reporters.
Real-time Reporting Beyond the Court Room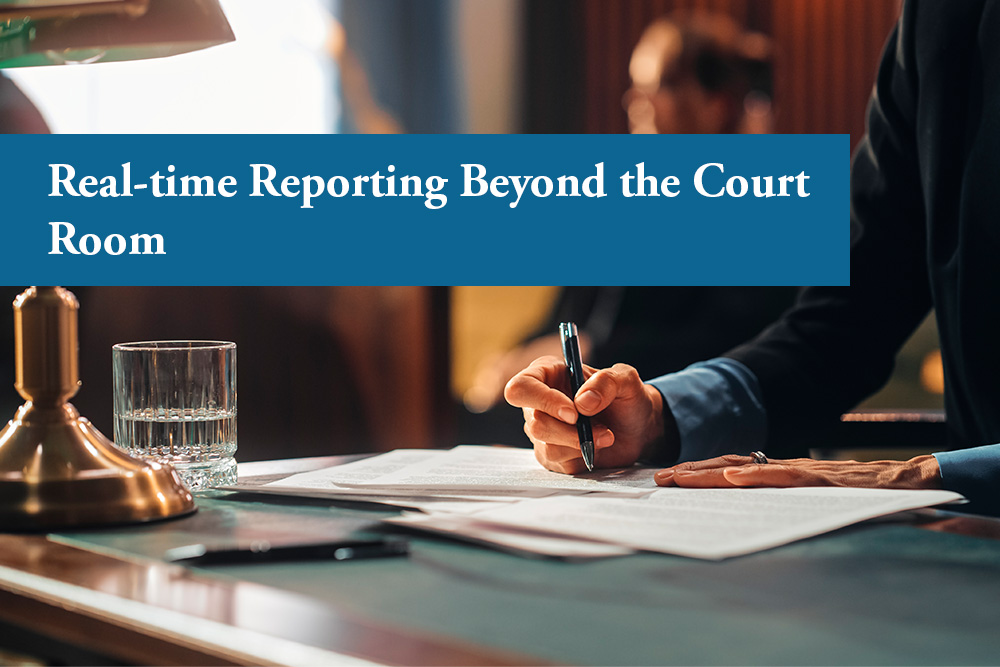 Highly skilled real-time reporters also use their expertise outside of the courtroom. Services provided by DepoSpan that benefit from real-time reporting include:
Videoconferencing
Legal Videography
Conferencing
And more
Real-time reporting is valuable anywhere attendees and participants need to view the transcripts in real-time. The ability to accomplish real-time reporting depends on computer-aided translation (CAT). This technology allows the reporter to:
Edit in real-time
Share the transcript with counsel
Enable the use by counsel of word processing functions while receiving the transcript
With a DepoSpan provider, you will be able to perform meetings, interviews, and conferences anytime and anywhere.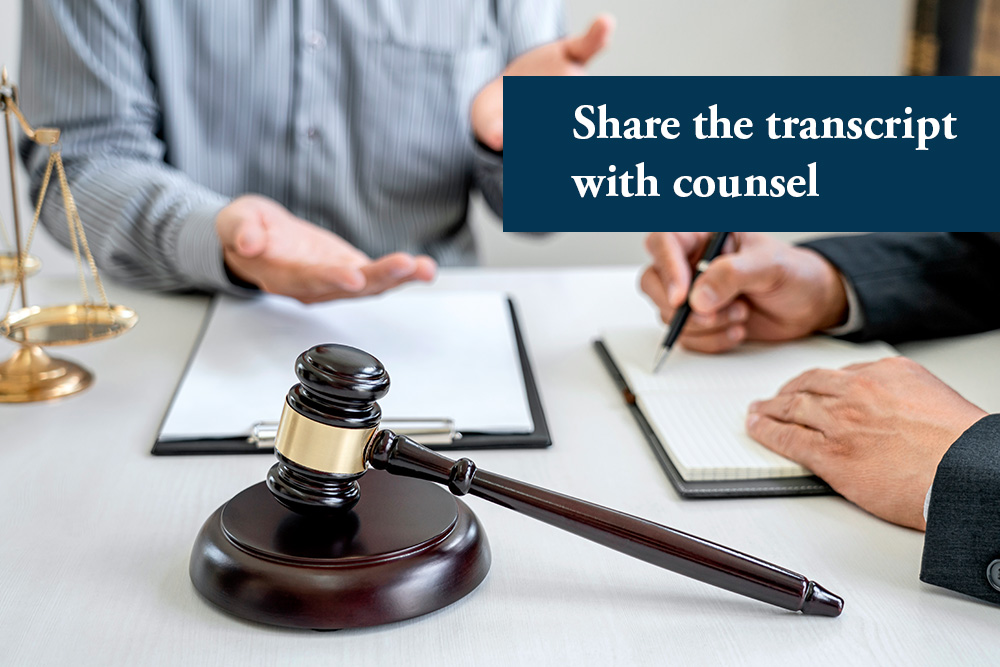 Videoconferencing
Control client costs and optimize your time and efficiency with videoconferencing by eliminating:
Travel
Delays
Scheduling conflicts
Videoconferencing and real-time reporting are excellent counterparts for bringing together team members who may have offices in different cities, states, or countries.
DepoSpan providers employ various platforms for remote events, including:
Zoom
WebEx
Teams
AgileLaw
LiveDeposition
Because litigation can quickly become expensive, it requires efficiency at every opportunity. DepoSpan can ensure that the entire process runs smoothly and effortlessly, from real-time depositions to mock jury trials.
Legal Videography
Legal videography is the practice of recording court proceedings professionally. Seeing and hearing testimony together is almost always more powerful and useful than either one by itself. Combining the technology with real-time remote court reporting boosts the effectiveness and utility of the evidence for viewers. Services available include:
Video depositions
Video/transcript synchronization
Video and audio transcription
And more
Using DepoSpan's many services means having powerful leading-edge technologies at your disposal. It also means peace of mind knowing that their professional, precise, and trustworthy IT and back-office support is always ready when you need it.
Conferencing
DepoSpan's network of providers offers conference room facilities nationwide. Whether you need to conduct a deposition, interview a client, or meet with colleagues at home or remotely, facilities can include:
High-speed internet
Phone and fax service
Full-service copying
And much more
DepoSpan's administrative and general litigation support capabilities, joined with real-time testimony streaming, give clients advantages that can mean the difference between success and a poor settlement.
Litigation Support
Litigation support provides attorneys with consulting and other services relevant to the preparation for trying a case. The specific tasks depend on the needs of the attorney (or client) and might include the following:
SuperDepositions™
Interpreter/translation arrangements
Paperless Depositions
And others
Beyond providing real-time reporting when necessary, DepoSpan providers can customize a complete litigation support plan to include:
Service of Process
Equipment Rental/ Trial Support
Animations, Timelines, and Graphics
And more
Modern litigation is more complex and digital than ever. The efficient execution of the entire litigation process can require advanced technologies for services, such as eDiscovery, data management and storage, legal research, remote and real-time conferencing, and more. DepoSpan providers have the solutions you need to streamline procedures and hone your competitive edge.
Call or Click Today
Get more information about real-time reporting and the other services offered by DepoSpan by visiting online at https://depospan.com/ or calling toll-free (844) 400-DEPO / (844) 400-3376.