Cyber security and how it relates to court reporting.
Cyber security is at the forefront of many discussions these days. It is an essential consideration for court reporter services and court reporters whether they are conducting court depositions in a client's office or performing remote court reporting services.
The 2019 Legal Technology Survey Report conducted by the American Bar Association reported that 26% of responding firms experienced a security breach. 19% of respondents said they didn't know if they had ever experienced a security breach.
What Is Cybersecurity and Why Is It Important in Court Reporting?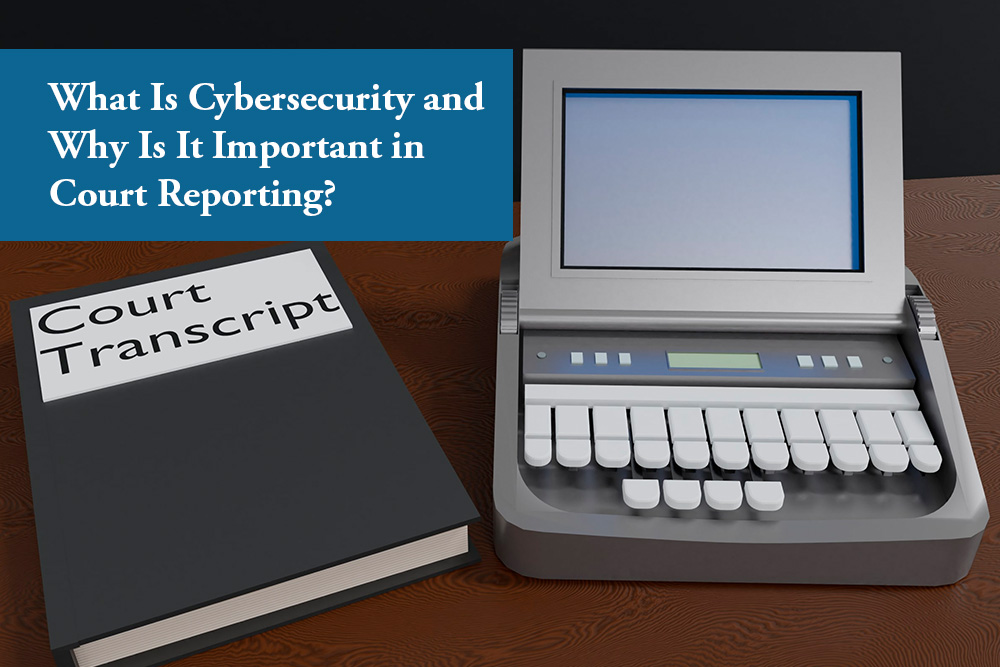 The legal profession is not immune to cyber-attacks. This warning applies to court reporting services, as well. Cyberthreats constantly emerge and evolve. At DepoSpan, we take the comprehensive approach to protect against today's advanced threats regarding court reporter services. According to the Joint Technology Committee bulletin (Version 3.0 adopted 9/15/21), Cybersecurity Basics for Courts, a "cybersecurity incident is a 'past, ongoing, or threatened intrusion, disruption, or other event that impairs or is likely to impair the confidentiality, integrity, or availability of electronic information, information systems, services, or networks.'"
DepoSpan's nationwide network of member affiliates is dedicated to protecting confidential client information. They understand that law firms are bound by ethical standards, such as Rule 1.6 Confidentiality of Information, not to reveal information relating to a client's representation. Steps taken to ensure confidentiality include:
Backing up data regularly
Password management follows strict protocols
Anti-virus and anti-malware programs are kept up-to-date
And more
DepoSpan providers experience a thorough and conscientious selection process guaranteeing and exceeding client expectations. Every DepoSpan provider proves time and again that they apply the highest principles of integrity, accuracy, and dedication.
Cybersecurity and Remote Court Reporting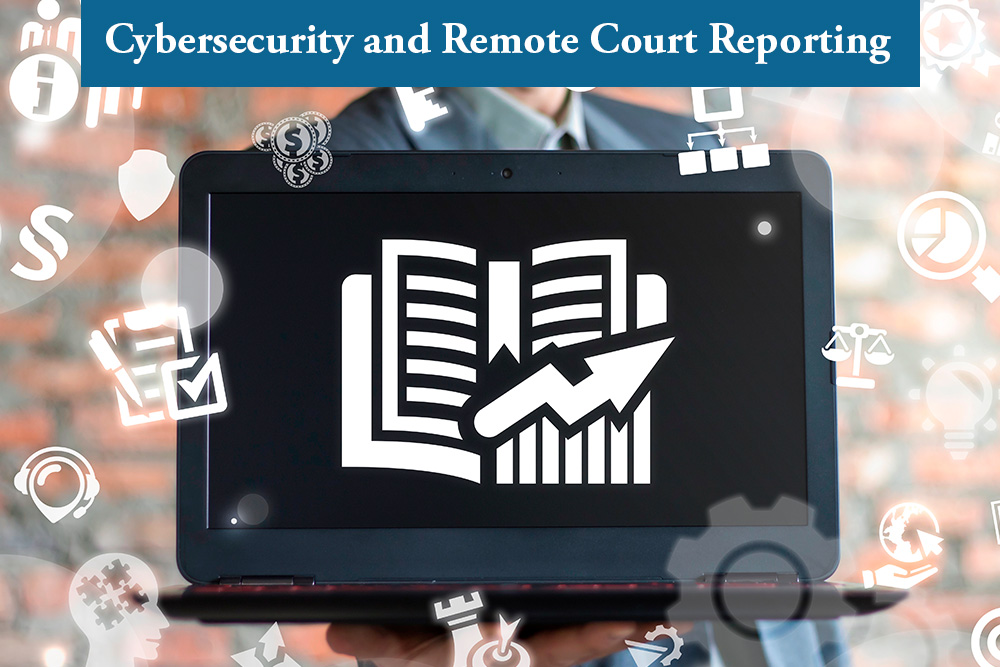 Remote depositions may become the new standard. Because of the prohibitions for public gatherings over the past couple of years, remote meetings, "gatherings," and depositions have grown in popularity and efficiency. DepoSpan providers are adept at planning, securing, and executing remote videoconference depositions. Some best practices for both reporters and the law firms using them should include:
Begin planning the logistics of your deposition at least a week in advance
Decide how exhibits are handled and who should receive copies, electronically or hard copy
Confirm with the parties their agreement to a recorded video deposition for use at trial
Your court reporter must have a list of the contact information for all participants for the day of the proceeding
And much more
Your DepoSpan provider will gladly go over all details to ensure a successful remote deposition. The law firm's contact person should work with the reporter as early as possible to guarantee all aspects of the proceeding are covered.
A mandatory principle for securing data sent over the internet relevant to deposition service providers and their clients, such as businesses and law firms, is to keep your software up to date. Patching security vulnerabilities are critical to data security.
Videoconferencing vs. Videography-based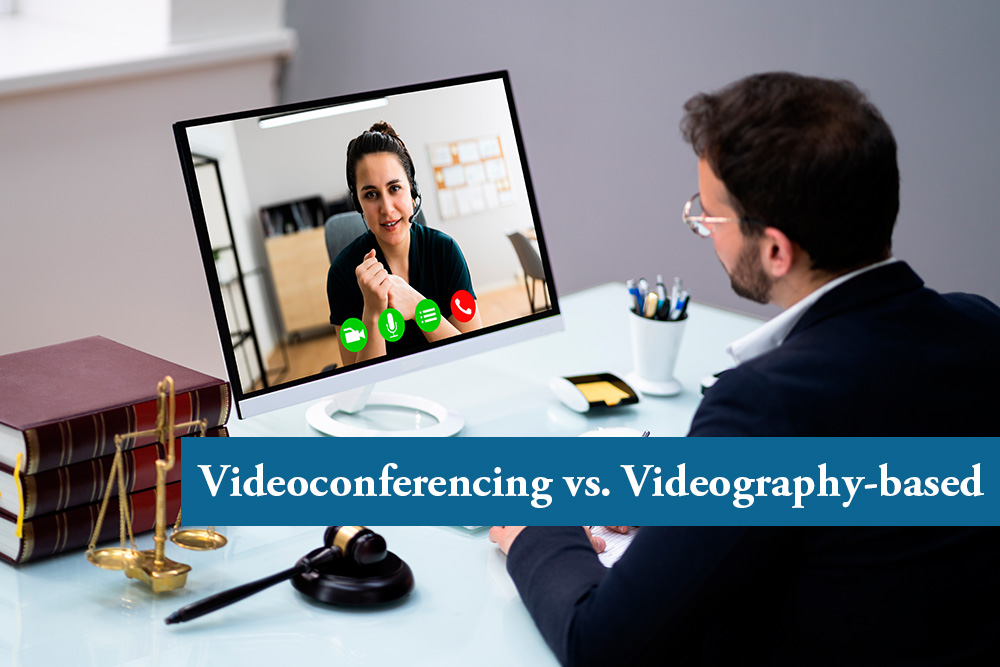 Videoconferencing is an excellent way to control client costs and remain punctual, thorough, and efficient. You can perform depositions, meetings, interviews, and other case-related matters 24 hours a day, seven days a week, and never leave town. The various platforms to choose from include:
DepoSpan providers are familiar with each platform and can confer with clients on which is the best for the planned event. Remember that a remote videoconference deposition is different from a videography-based deposition. In the latter, a videographer is present to record the proceedings. DepoSpan has providers nationwide.
Clients can remain in-house and connect virtually to the deposition while the reporter is in the examination room with opposing attorneys and the deponent(s). This action allows for the transcription to be more accurate.
Additional, new, and rebuttal exhibits can easily be emailed and printed for marking and entry into the official record. The integration between audio and video equipment can be handled at the deposition site in coordination with the home office for smooth transitions and quick repairs, if necessary.
Legal Videography
Video is a valuable legal tool used in court depositions and many legal proceedings, including signing legal documents and crime scene footage to preserve evidence. Other services performed by DepoSpan's legal videographers include:
Video/transcript synchronization
Video and audio transcription
Day-in-the-life videos
And more
Day-in-the-life videos can provide incomparable robust evidence of your client's pain and suffering and loss of enjoyment of life. Such a video record can indeed be worth even more than the proverbial thousand words. DepoSpan provides professionally trained videographers to ensure the highest-quality recordings and video transcript synchronization.
Call or Click Today
Choose peace of mind over uncertainty. Depend on DepoSpan court reporters to deliver the security you need for conducting your legal business professionally over the internet. Visit DepoSpan online at https://depospan.com/ and visit them on Facebook. Schedule a deposition online using the scheduling form or email your deposition notice to schedule@depospan.com. You may also call toll-free (844) 400-DEPO / (844) 400-3376.